Cassandra Stone by Mac Duaggl
As one of the most popular collection, Cassandra Stone is a milestone in prom fashion. World renowned for Mac Duggal's use of crystals, sequins, and all things that glitter, the staple of this shimmering collection are the embellishments. These gorgeous prom dresses feature a wide array of decorative stones and high-leg slits that promise to make any prom night unforgettable.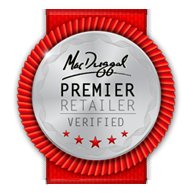 Norma's is an authorized Premier Retailer for Mac Duggal.